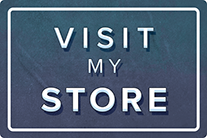 Hello everyone! This post is about how I've fallen in love with the monochrome trend and how boring, old black&white come together to create a strong, bold look. Wearing these colors makes me feel like I'm a character in an Turner Classic Movie or a manga.
Here are some monochrome outfits I've worn...
buy the dress here! fashionsofafrica.storenvy.com
I wore this outfit to the first day of my new job!
shirt:thrift,jacket:thrift, skirt: vintage, shoes:walmart
A monochrome inspired wishlist;clothes are mostly from Urban Outfitters.
The latest Miley Cyrus video featured lots of black and white; on the people, the clothes &the set design; and looks like a crazier extended version of the CKone commercials. Although stylish and well designed, I'm having mixed feelings about the video's undeniable use of cultural appropriation.
Wilbur Cooper of Vice
and
Dodai Stewart of Jezebel
have both made very good points about the issues caused in the industry by cultural appropriation.
BESTPARTOFTHEVIDEO #FRYSKULL
I have to admit it makes sense; accessorizing with African American people/culture overshadows talented AfAm artists who want to
accurately
represent
their own experiences
as an AfAm
AND
that AfAm people can't put out country or metal albums and expect the same amount of buzz (so, it doesn't go both ways).
But lets try to remember, musical artists just happen to have influence on public opinion in the West but they aren't political/social commentators. Miley Cyrus was raised to be a trend-starting, twerking, singing machine; maybe she's yet to register for her first African American studies college course. Perhaps, if we had more interesting news outlets (like Vice and Jezebel) that inspired public conversations about race issues we wouldn't be expecting Miley Cyrus,
Lil Debbie
to set a good example for everybody. I mean damn, she's just being Miley (&the black people who's lives she's never lived).
Kesh
has recently teamed up with American Apparel to design an entirely monochrome line...
I'm in love! The eye illustrations on the hats and dresses remind me of the eyes drawn in comic books.